Uniquely Designed On The Gold Coast
Small towel size 100cmx50cm, which rolls into the included compact carry bag.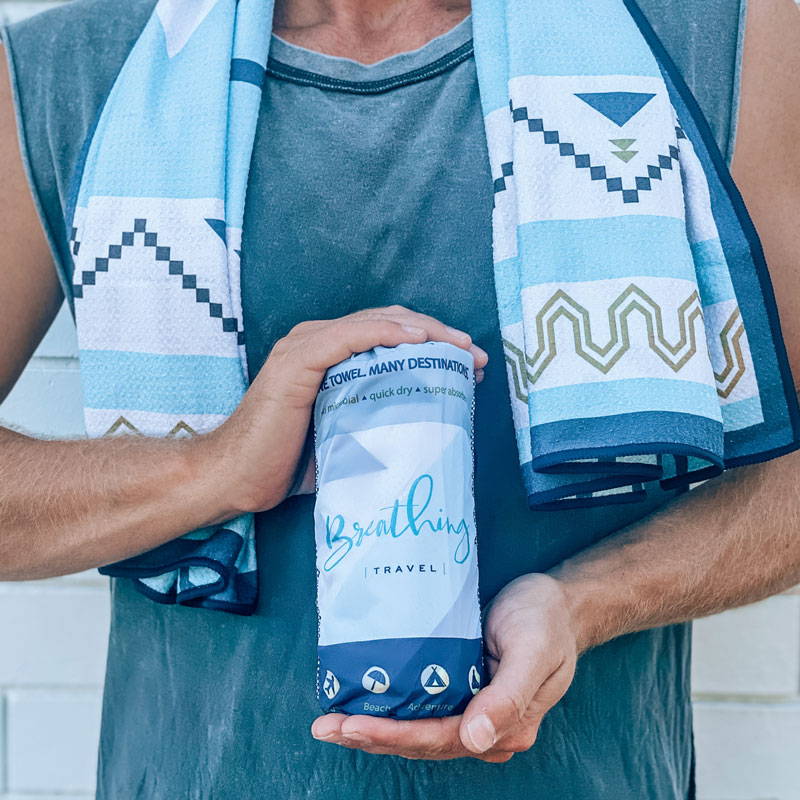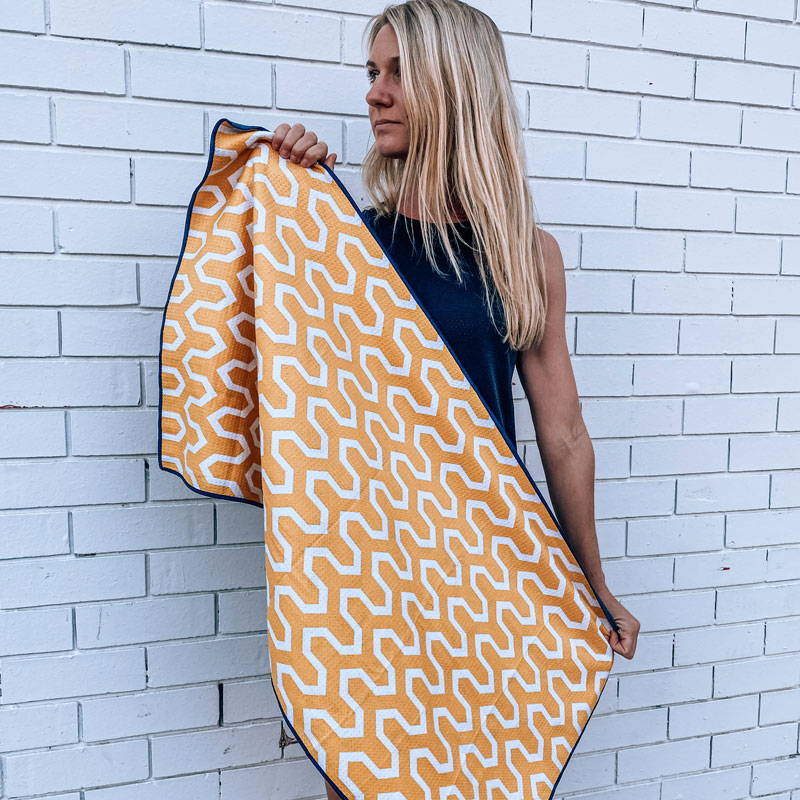 All our towels have two sides: One with a unique design, the other side is printed with our signature wave design in the base towel colour.
They also come with a sturdy hanging hook.
Great Size For The Gym, But Not Only
Perfect for the gym, yoga, sports, travel, outdoor activities such as hiking, as well as a great size for toddlers and pets.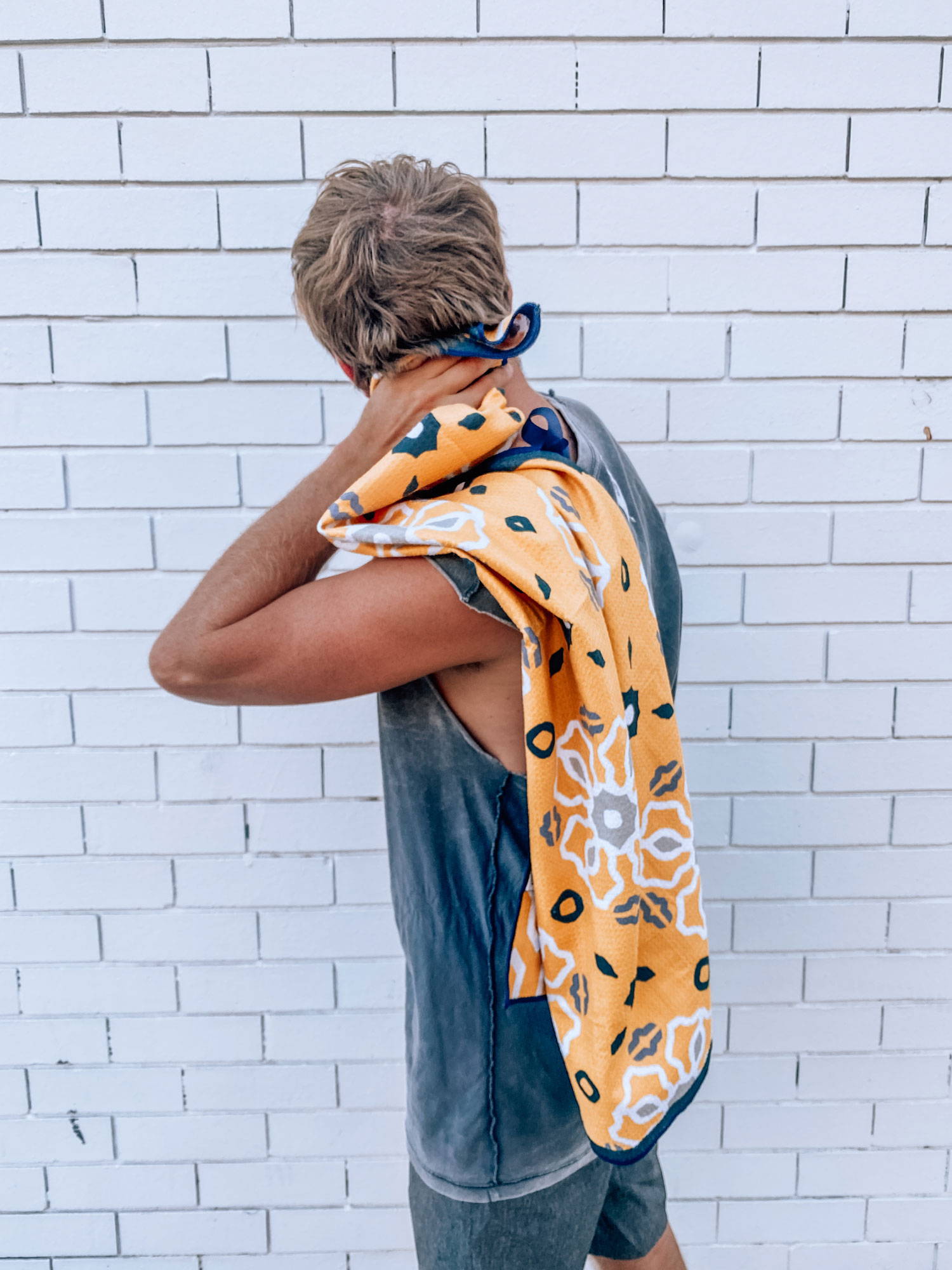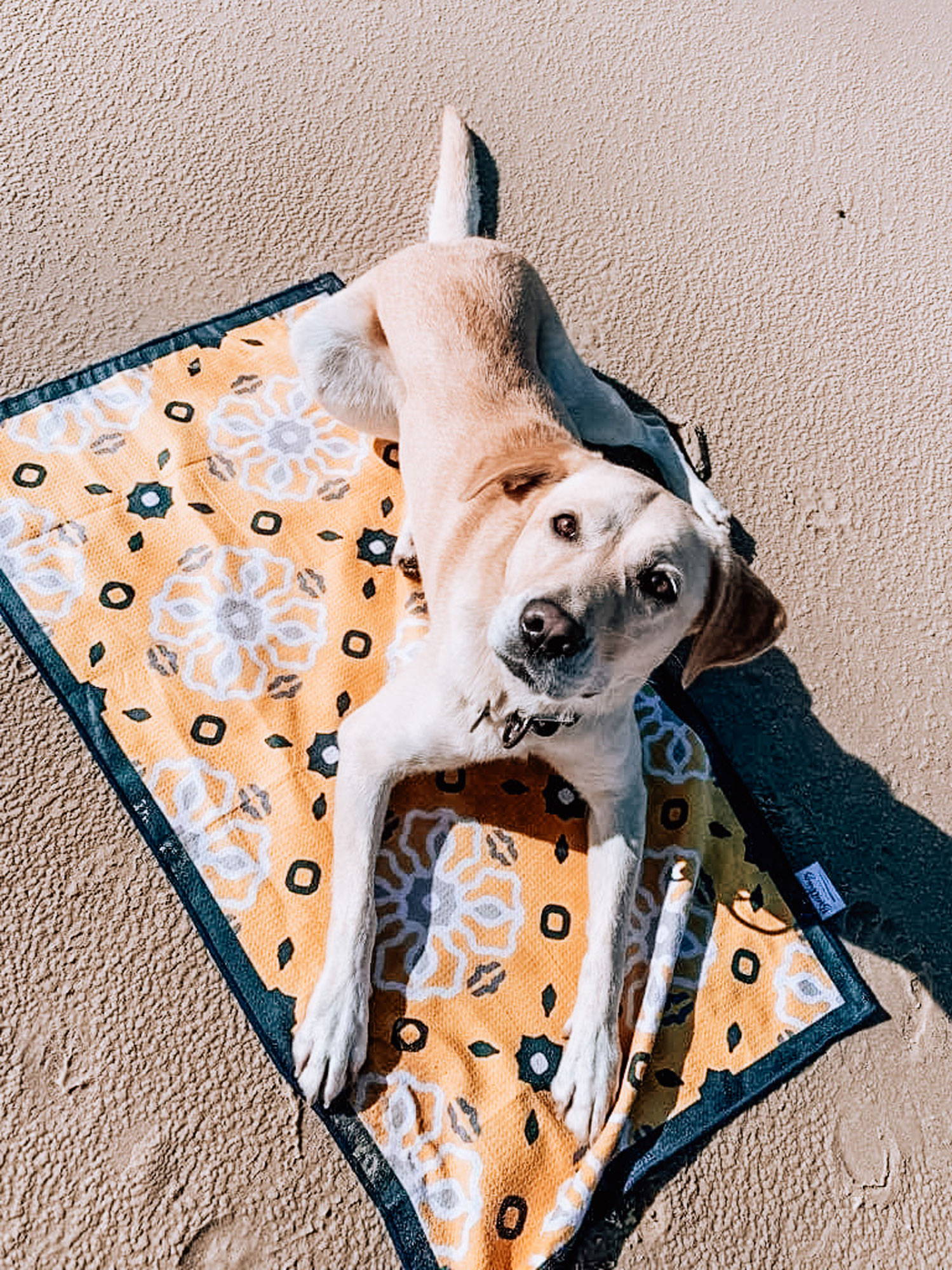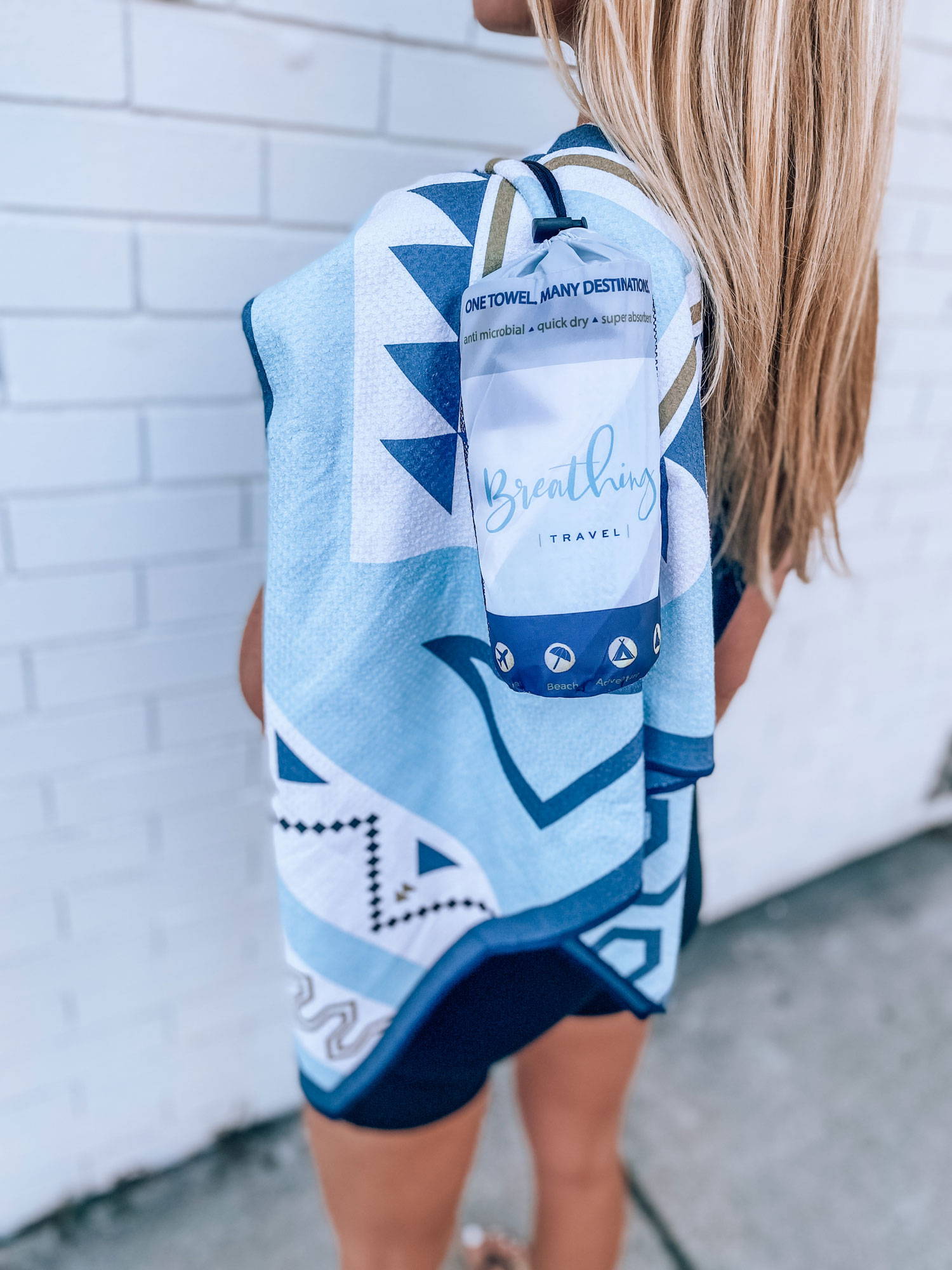 Here are some things that our customers have said about us
Happy Couple
Hello!
Been meaning to write to you both. First, I was impressed by such fast delivery to central Canada! My partner & I go on many camp trips & enjoy the dock/beaches. I thought your great towel technology & styles would make a great gift for my partner's birthday. She loves it! We take it everywhere. In just a month it's had a lot of use already & works just like advertised. It will be the first thing we pack on all our trips together. 😉 Thanks again to you, our new Aussie friends. Cheers to enjoying the sun somewhere, near & far. All the best. 😎
-Jim & Marlo 🇨🇦
Incredible!
The towel is so beautiful thank you - it was a birthday present and the recipient loved it! Service was perfect! Think I'm going to use this as my go-to-gift from now on!
Comes with me everywhere!
Been using these towels the past couple of months. I love that I can just throw then in my bag without taking up too much room. I've now got both the standard and the oversized towels! :)
Love the sophisticated design
Such a versatile towel! I love to take it to the beach and gym as it drys in no time. It is also great for hair drying as you can gently tap your hair dry without causing any breakage. 🌸
El Paradiso oh so Delicisio!
I recently purchased an El Paradiso towel as a gift for a friend. The look on her face said it all.....utterly thrilled 💛, she loved the design & colours. Thank you once again for awesome service Carolin 😊
Beautiful towels
For a first time visitor to Breathing Travel I had such s positive experience. The service was prompt the towels are absolutely beautiful and the hand written note included in my purchase was a lovely surprise. Will definitely be shopping here again.
Wonderful for a family day out
Absolutely love our Sand Free Towel! The towel for two is perfect for our family as a picnic up in the mountain hills or at the beach. My little baby love laying down and tummy time on it. The patterns are also gorgeous. Also the sweetest customer service. Thank you for this amazing product. 🧡🧡🧡
Amazing towel
I was given this towel as a gift and I absolutely love it. I am giving this towel to a special friend for her birthday. She has admired mine and I know she will love it.
I was concerned about the shipping from Australia but it all went off without a problem. I was kept informed by Australia Post….it was delivered in less then 2 weeks! Thank you.
Our Customers Also Love...