Sustainable Sand Free Beach Towels
Designed On The Gold Coast
We work with a sand free technology that doesn't let sand stick to the towel fabric, it will simply slip off when you shake it. Wet or dry, it works the same way!
No more sand in your bag, car or home.
Standard Beach Towel Size 160x80cm
Big beach towel size 160cmx80cm and yet small enough to roll into the included compact carry bag.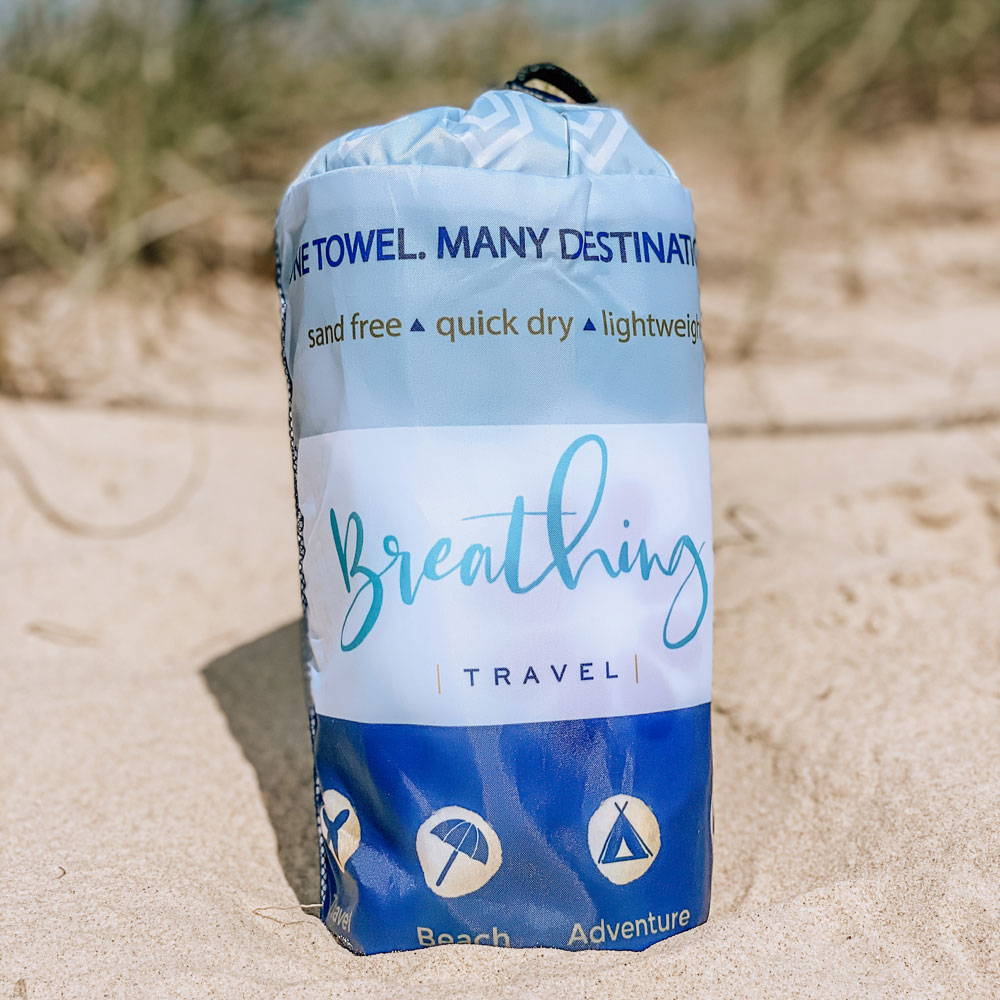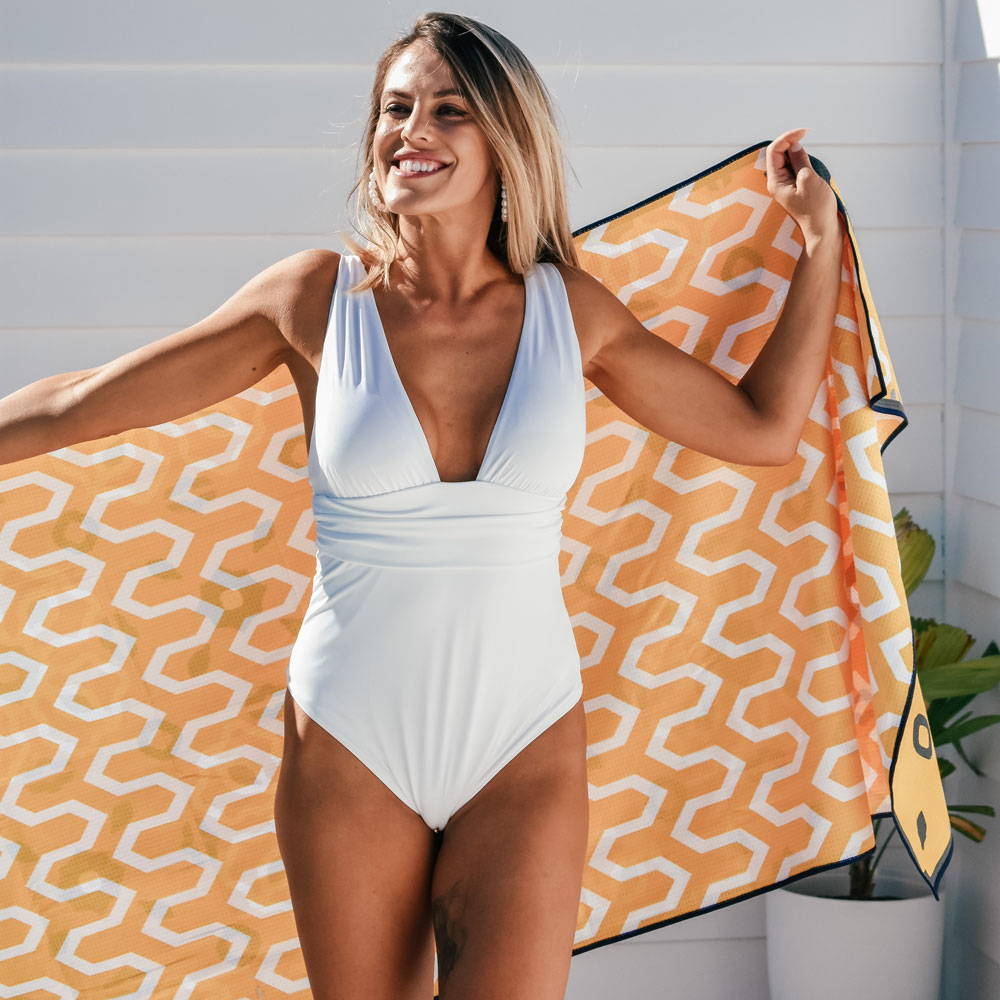 All our towels have two sides: One with a unique design, the other side is printed with our signature wave design in the base towel colour.
They also come with a sturdy hanging hook.
Perfect for the beach, swimming, travel, yoga, hiking, backpacking, picnics, camping & more!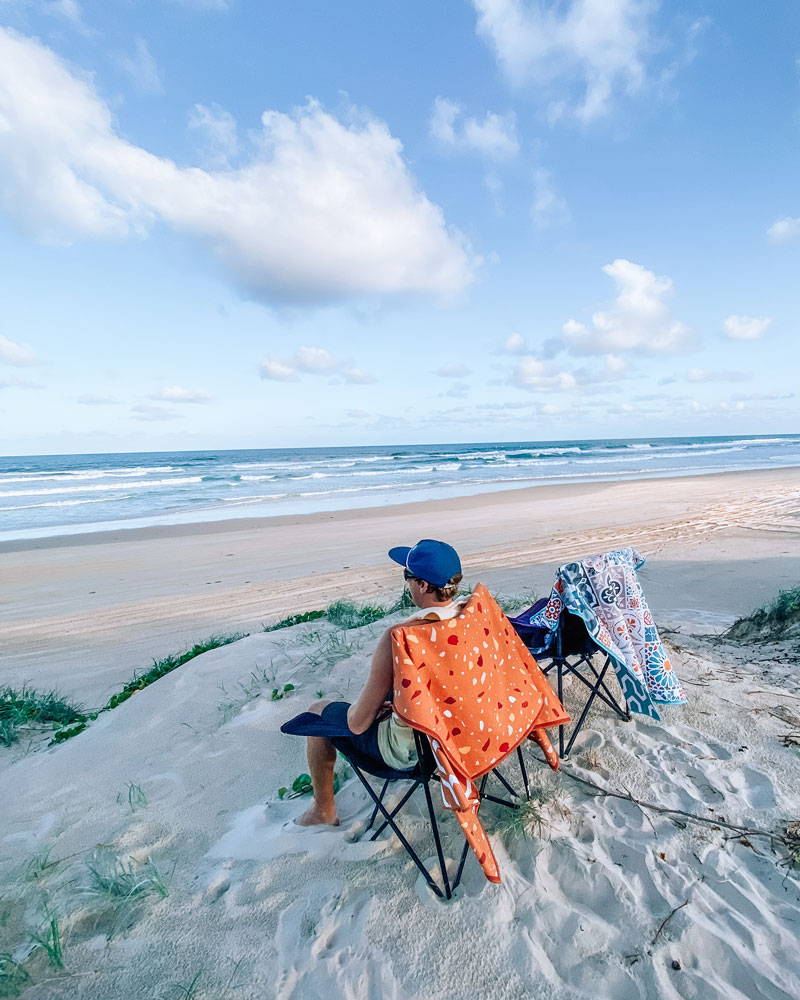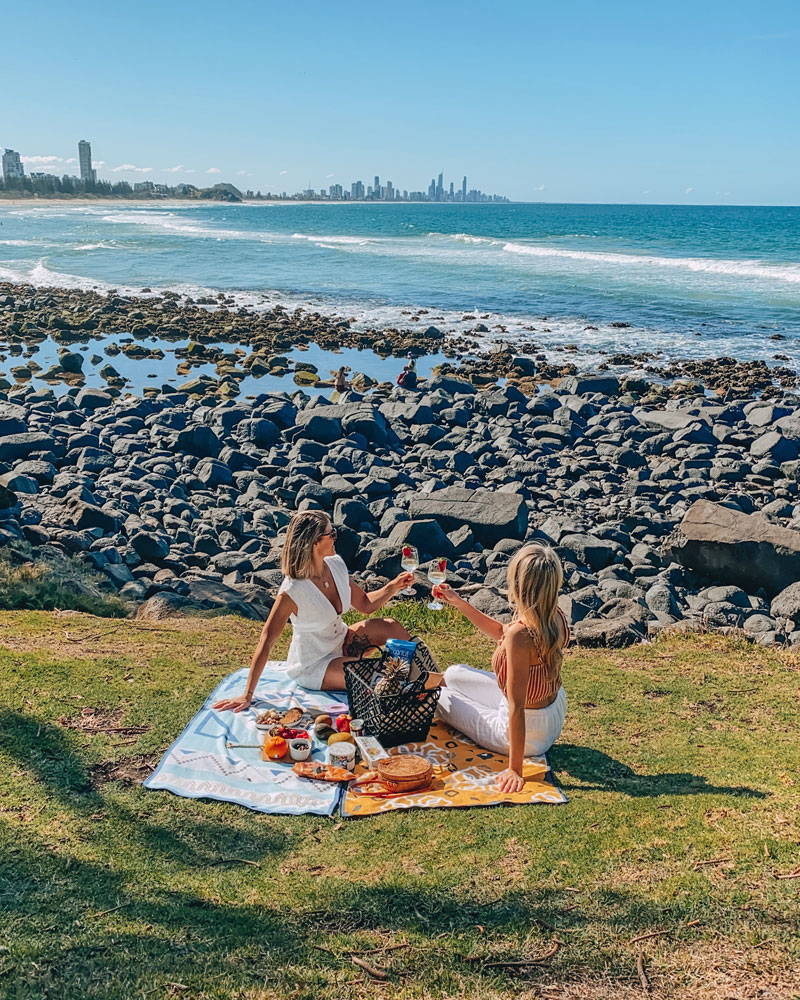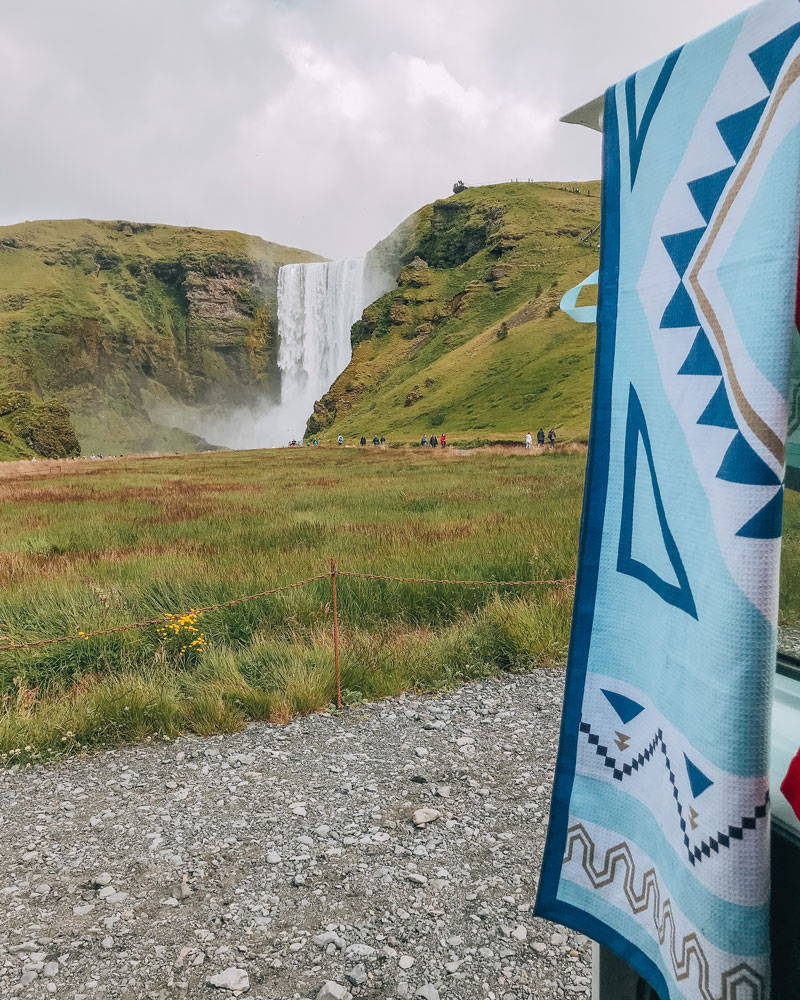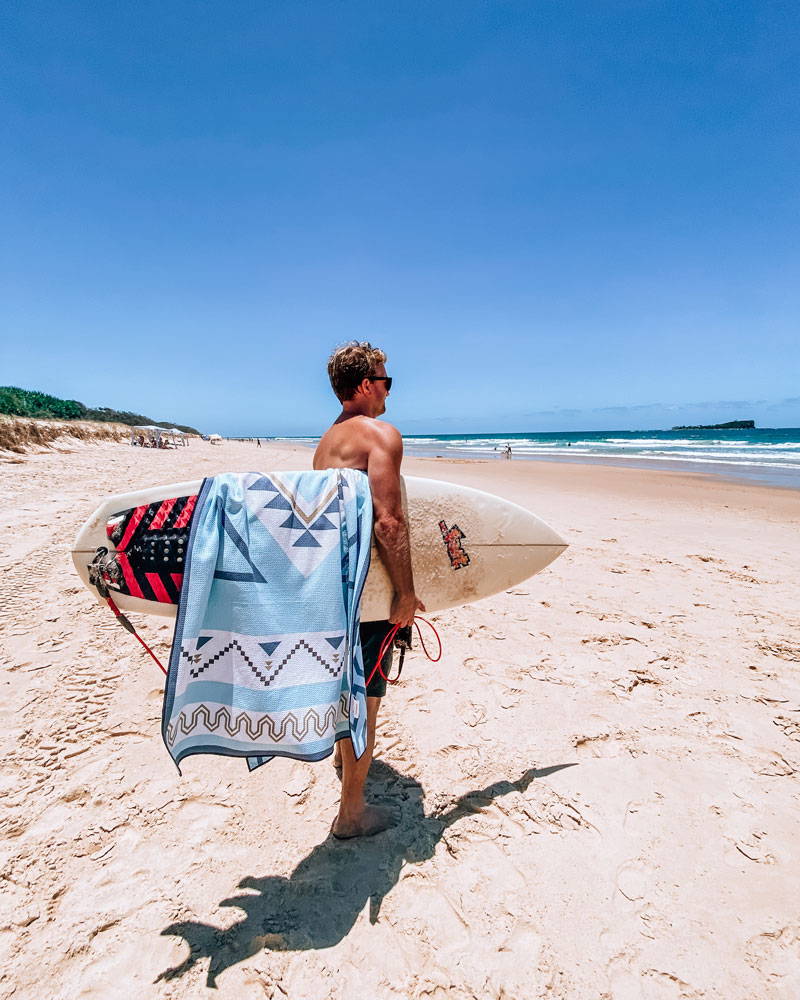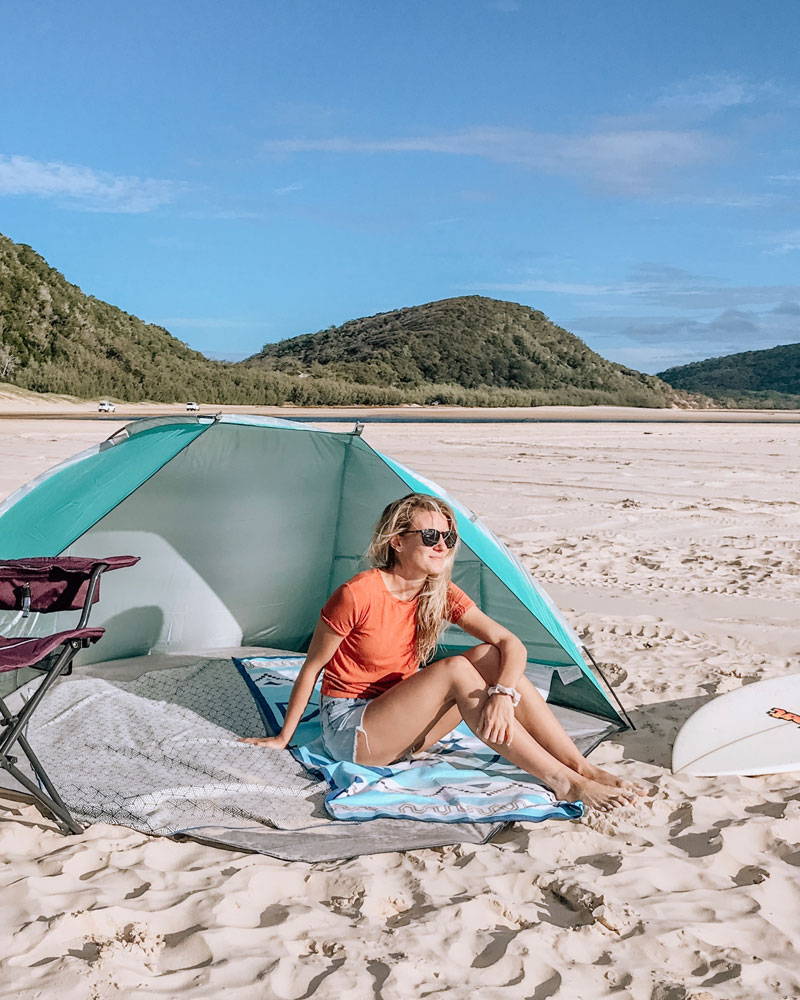 Here are some things that our customers have said about us
Great product
Towels are good quality amd wash well
Great Product
I love the two towels we got. They are perfect for travel, but nice for everyday use too. Very compact! Nice and soft
Excellent product and service
I contacted Breathing Travel as a last minute thing before Christmas after another present went MIA with Aus Post. The customer service was above and beyond, and I received the towels very quickly…thank you.
The towels themselves are brilliant. Lovely and big, and also quick to dry. I hate sand, and am very impressed with the fact that barely any sticks to the towel at all.
I would highly recommend, both from a customer service and also quality perspective.
Awesome towels
I bought 5 of these towels as Christmas presents
and everyone loves using them.
5 stars thumbs up
I gave this as a Christmas gift for my beach loving daughter and she absolutely loves it! It lives up to all the advertising promotion. Would recommend wholeheartedly.
Love my new towel
I love my towel and will be looking at getting one for the whole family along with one off the bigger one so I can use at the beach or park etc.. Thank you for the personal note is also added the special touch.
Love it!
I received my towel as a Christmas present and I love it! The colours are just lovely and it's so absorbent. I'd definitely recommend to others, thanks :)
Doesn't dry quickly at all which is disappointing
Our Customers Also Love...