Designed On The Gold Coast
We work with a sand free technology that doesn't let sand stick to the towel fabric, it will simply slip off when you shake it. Wet or dry, it works the same way!
Standard Beach Towel Size 160x80cm
Big beach towel size 160cmx80cm and yet small enough to roll into the included compact carry bag.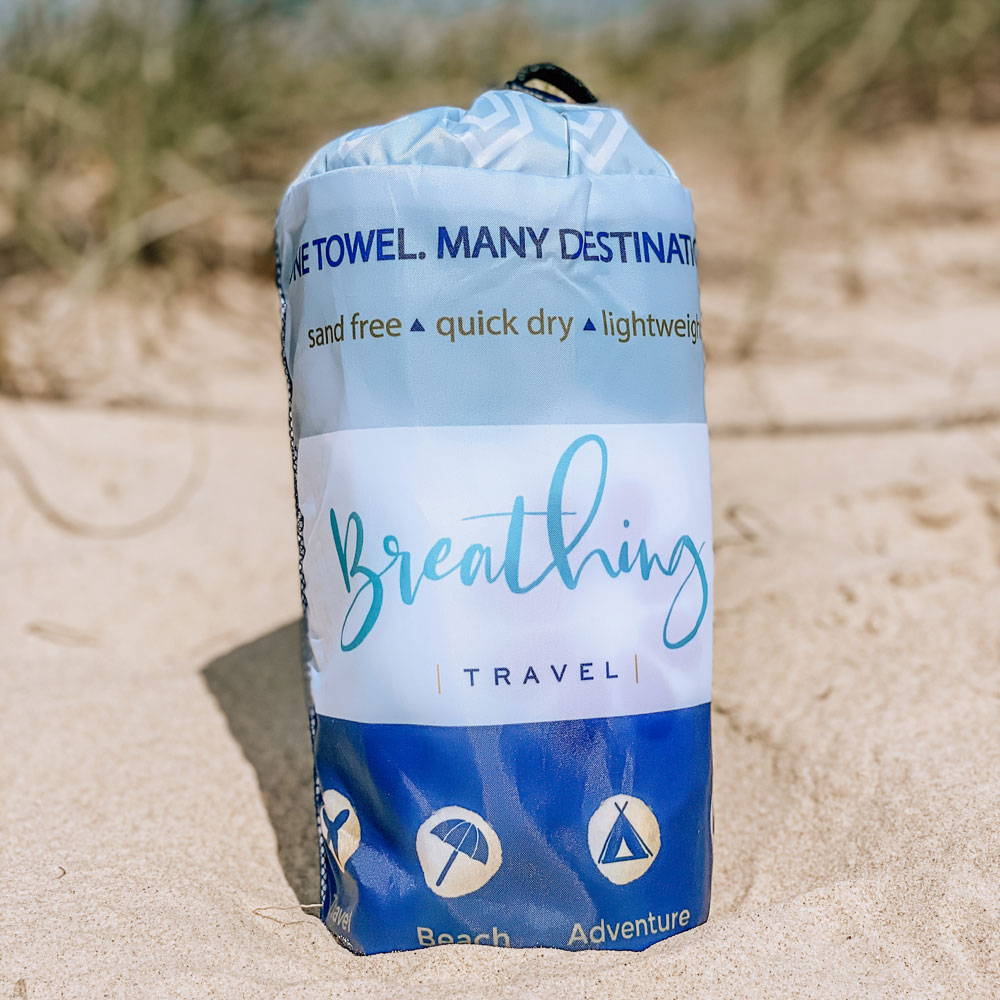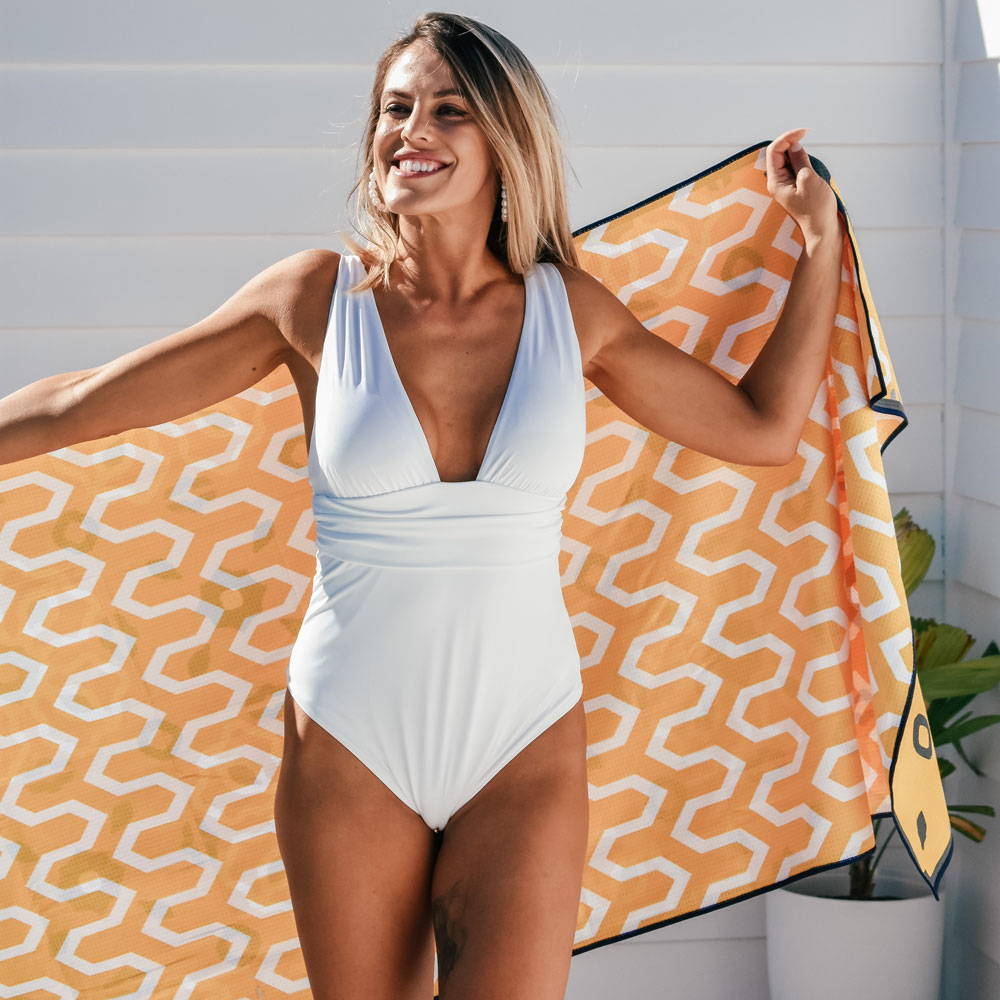 All our towels have two sides: One with a unique design, the other side is printed with our signature wave design in the base towel colour.
They also come with a sturdy hanging hook.
Perfect for the beach, swimming, travel, yoga, hiking, backpacking, picnics, camping & more!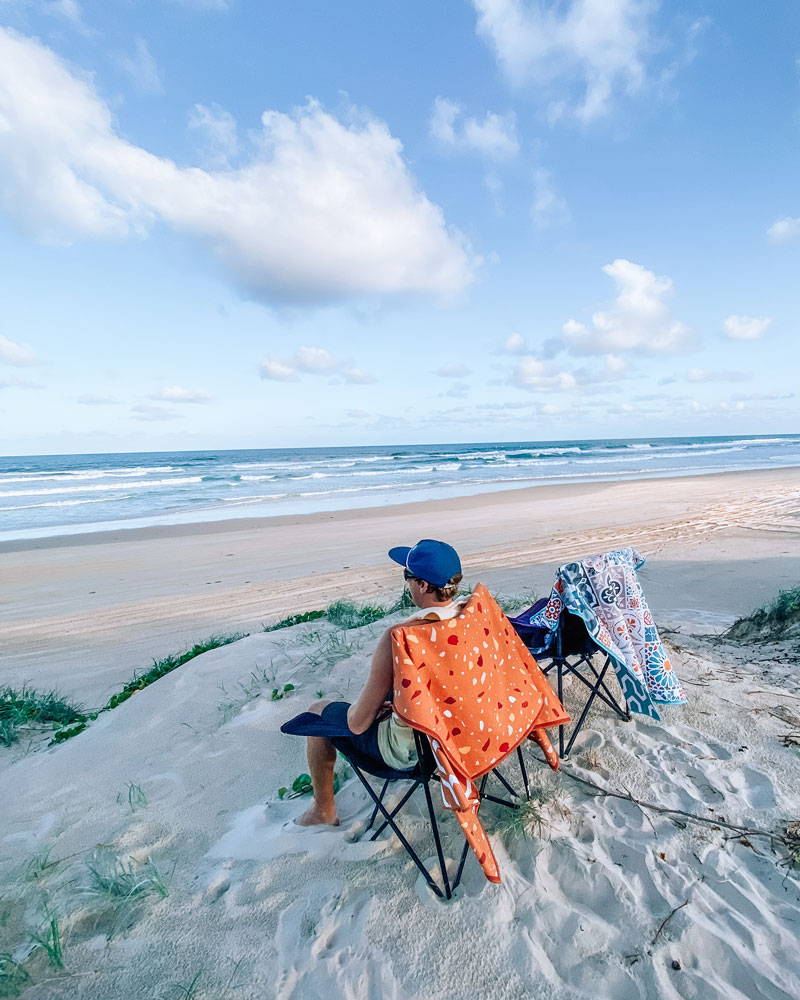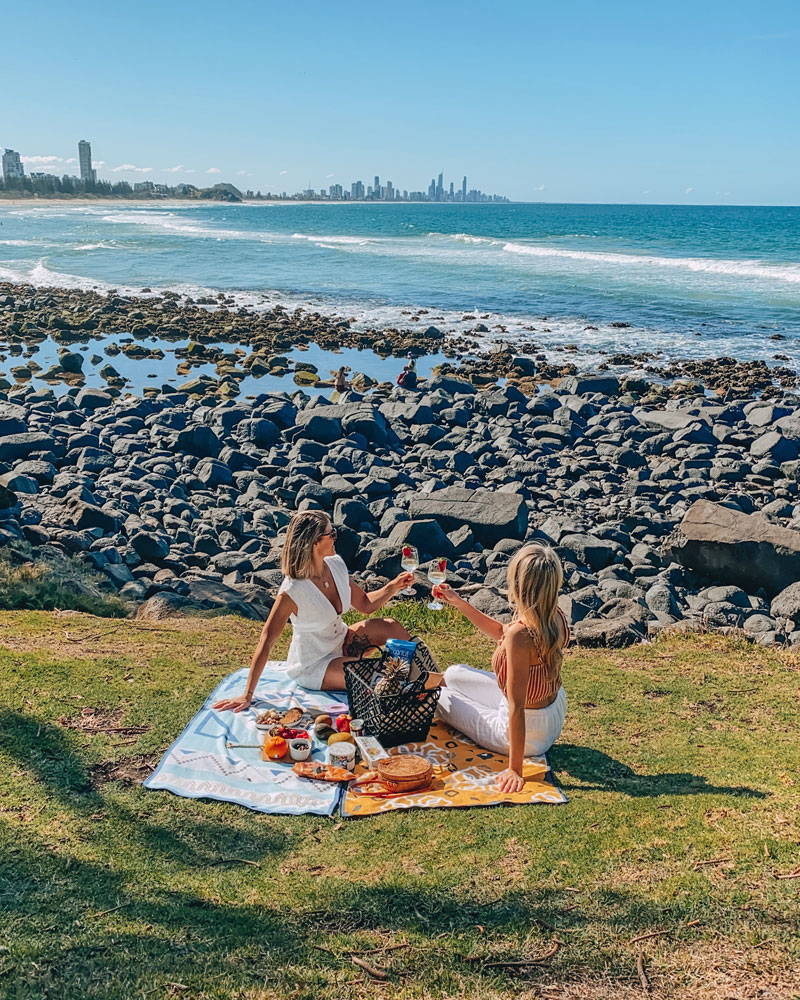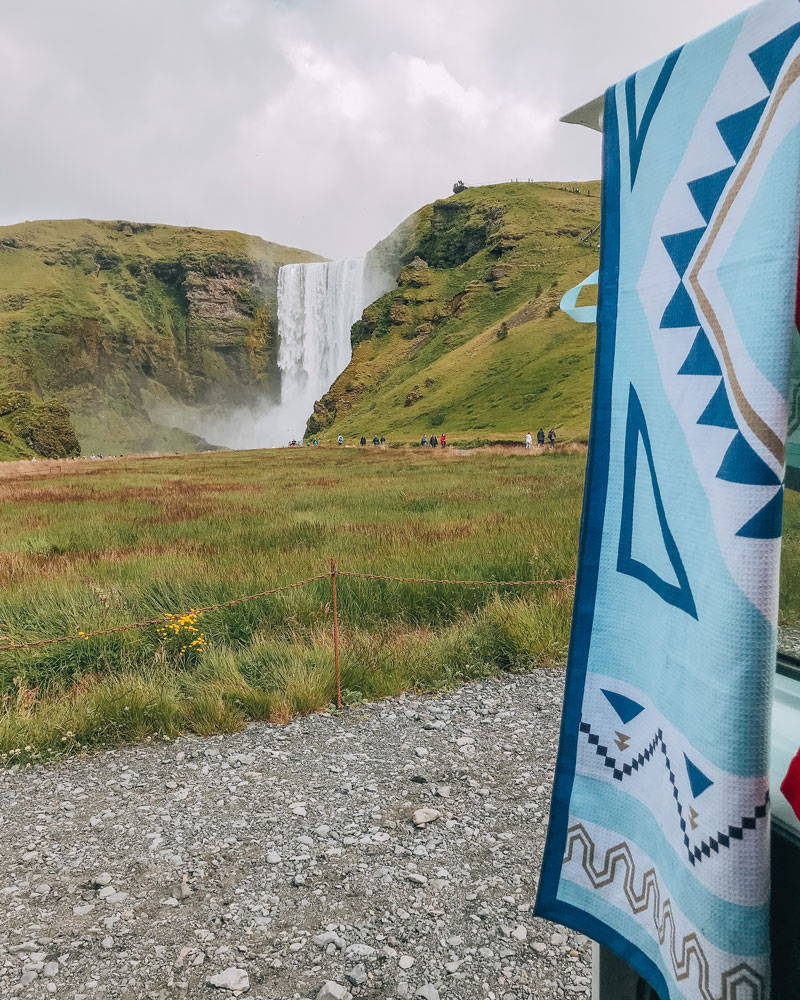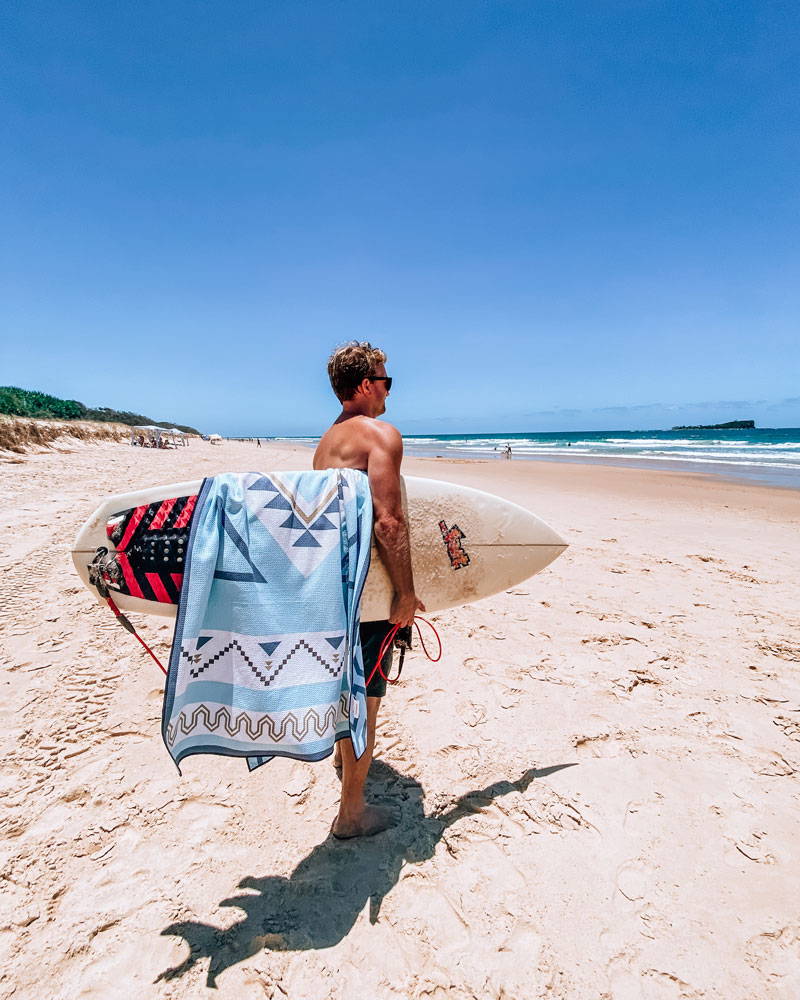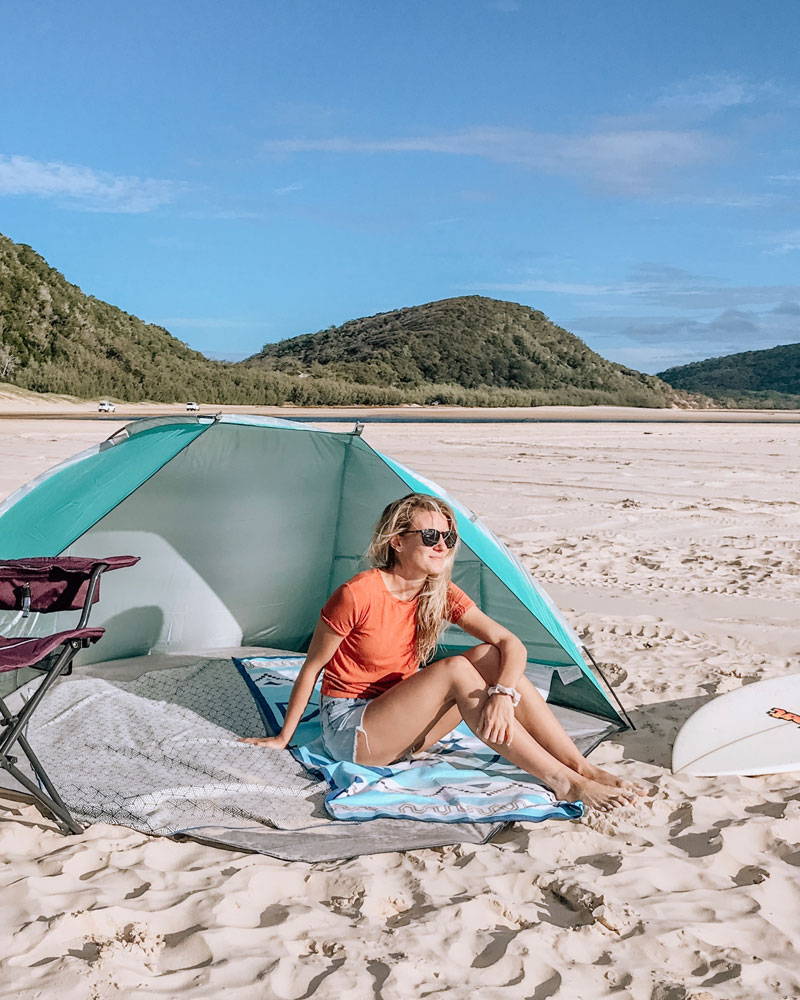 Here are some things that our customers have said about us...
Fabulous gifts!
I bought these online as gifts for my two daughters. Stunning colours, and they are used around the pool, beach and when we go camping, so light too!
Amazing Towel!
This is such a versatile mini towel! I usually use it to dry my hair after a shower - it works wonders. I have really long hair and it can fit all my hair when putting it up. It's more lightweight than normal towels which is a huge plus for me!! Thank you ❤️
Absolutely stoked with my breathing travel sand free beach towel purchase.
Strongly recommended!
Innovation at its best!!
I'm so grateful for coming across this amazing brand. The product itself is well made and durable. The designs are sophisticated yet playful. I never anticipated to use the product so often but now it's one of my first gift ideas for others
Fantastic
Great colours, patterns and very practical. Very happy with this purchase.
it´s always a pleasure to see the designs made by Carol!
the fabric is very comfortable and I like the different sizes! everyone can find their favorite model! it´s a must for our family on the beach - next to the sun ☺!
Love this towel....Great pattern and great quality!