Oversized Sand Free Towels For Two

Designed On The Gold Coast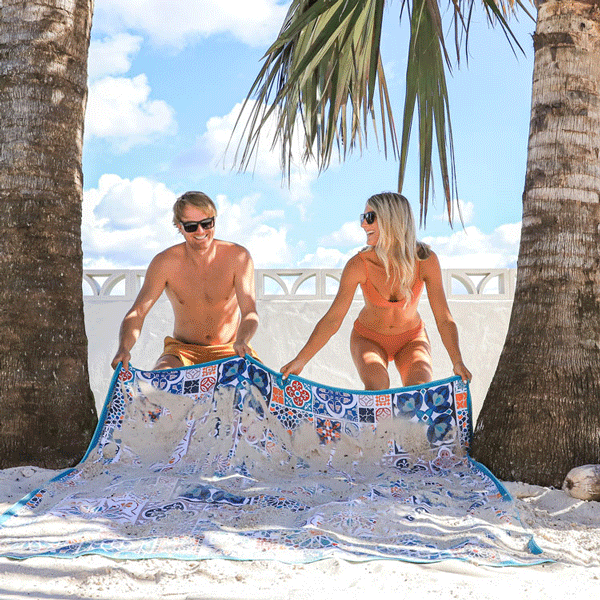 Made from the same awesome sand free fibres like our standard-sized beach towels.
Our sand free technology doesn't let sand stick to the towel fabric, you can simply shake it off. Wet or dry, it works the same way!
No more sand in your bag, car or home.
Oversized Beach Towel Size 160x160cm

Our oversized beach towel is a large 160cmx160cm and still small enough to roll into the included compact carry bag.
Perfect size to share with your other half, bestie, four-legged friend, the whole fam or just spread out on it.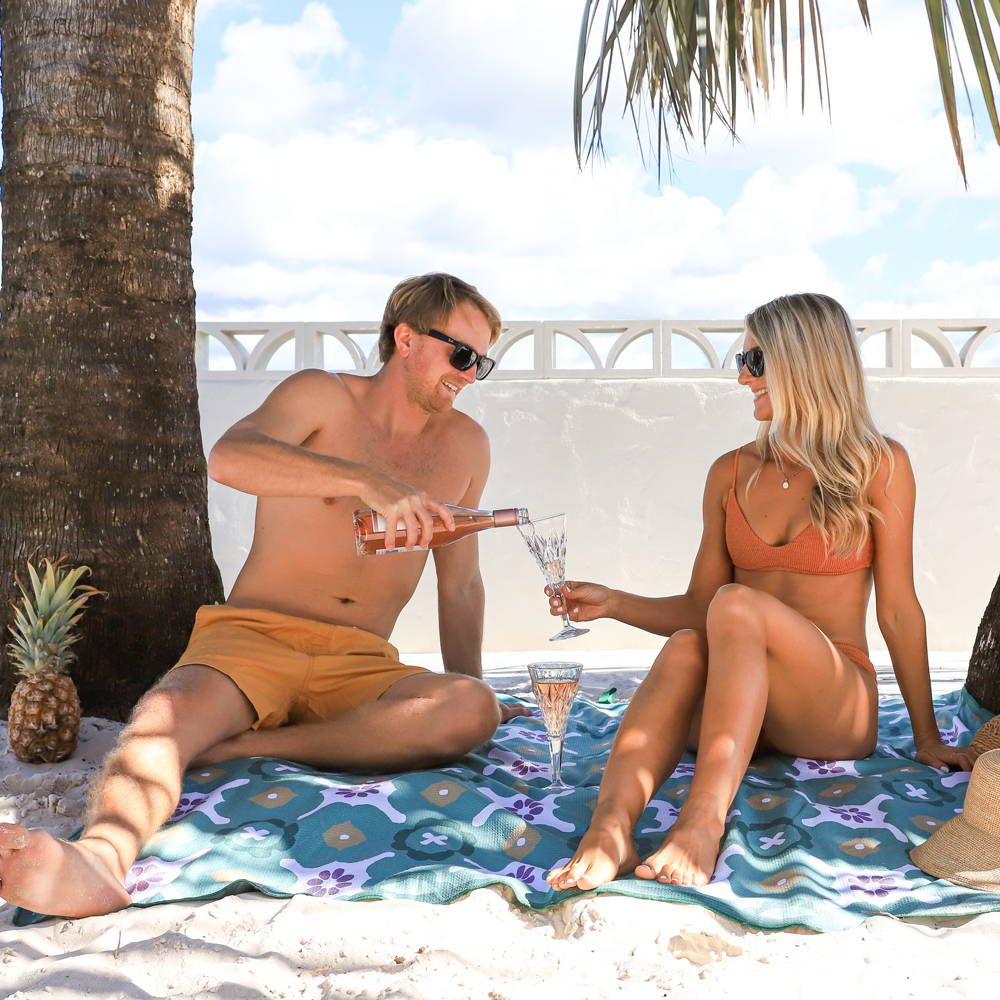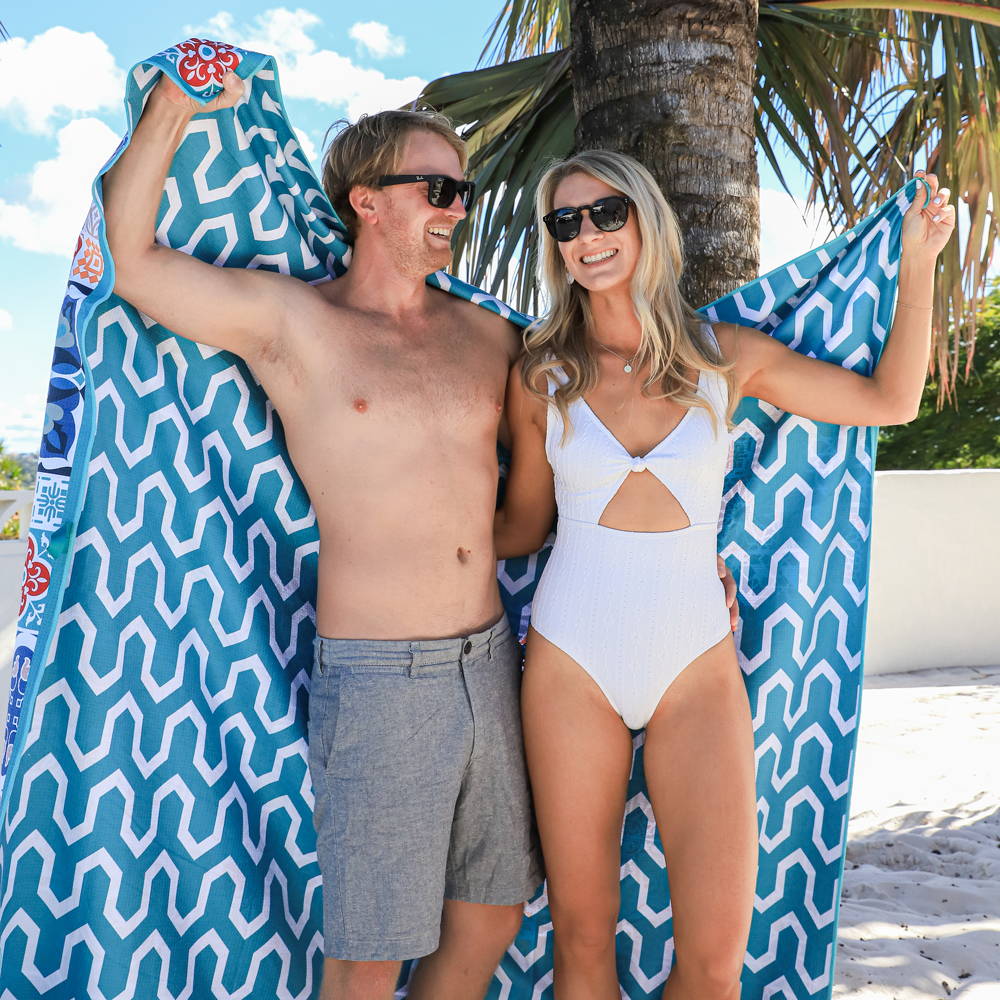 All our towels have two sides: One with a unique design, the other side is printed with our signature wave design in the base towel colour.
Each towel comes with a sturdy hanging hook and carry bag.
Perfect for the beach, swimming, travelling, camping, as a picnic rug, a throw at home and more!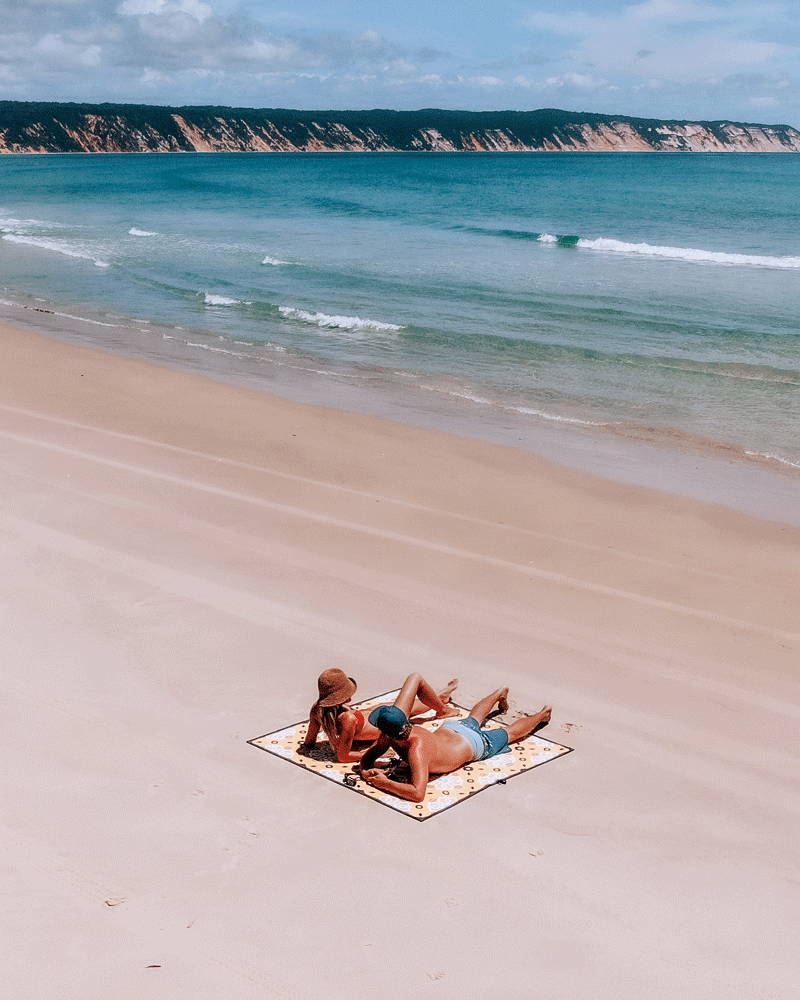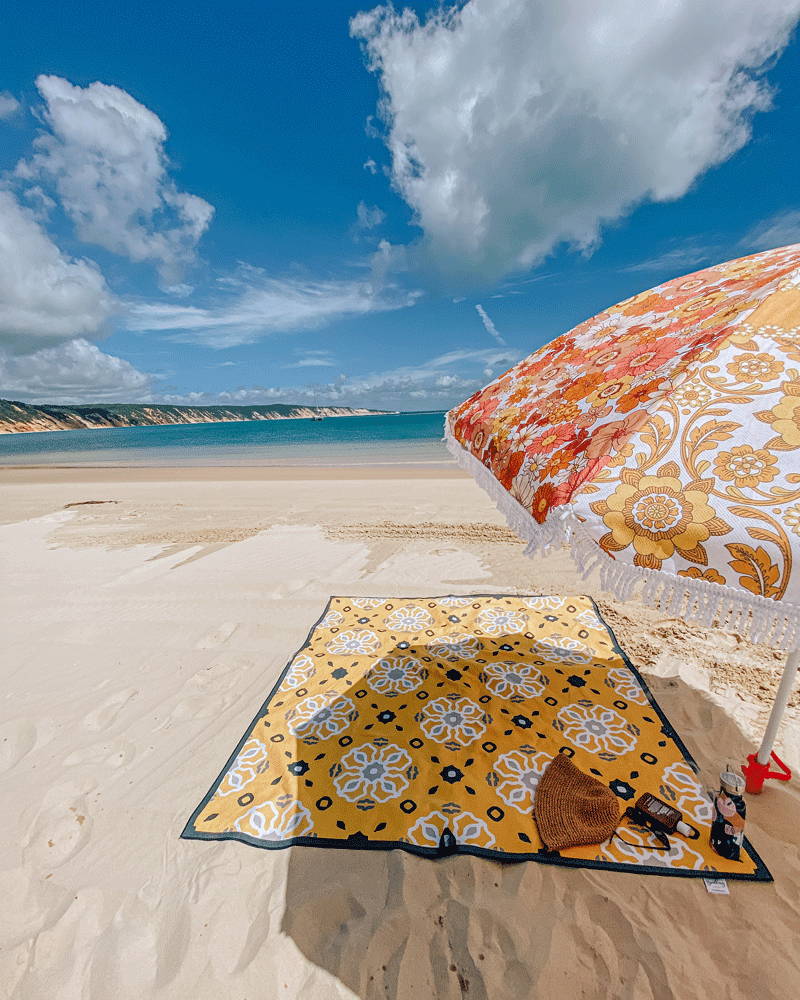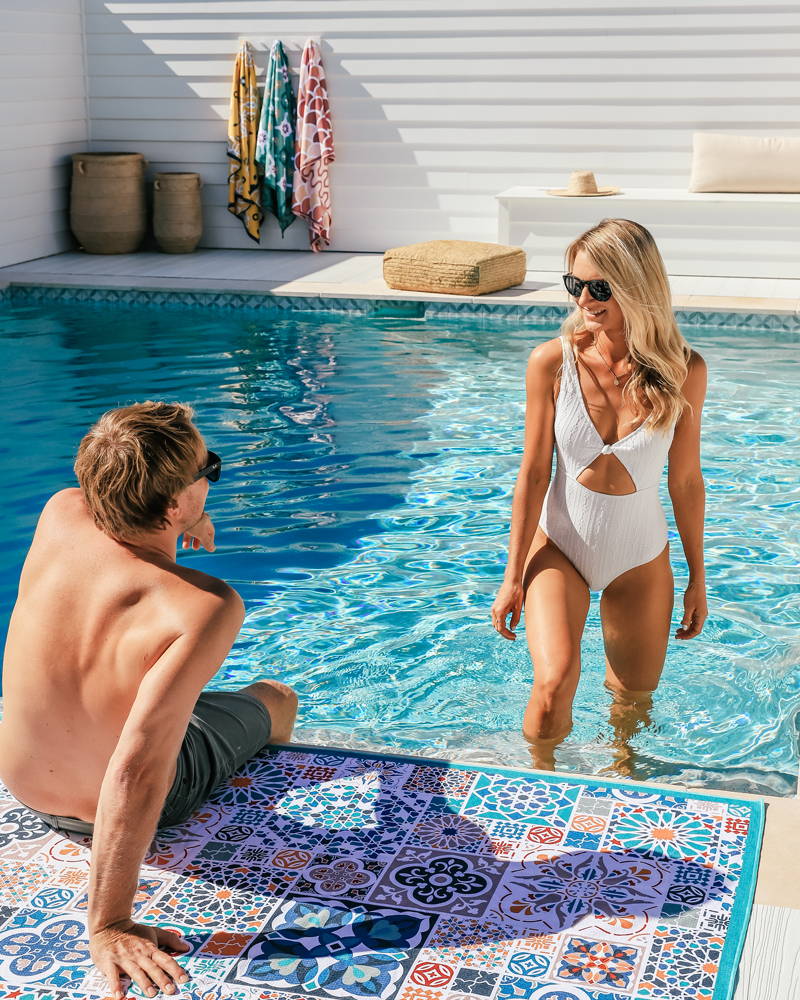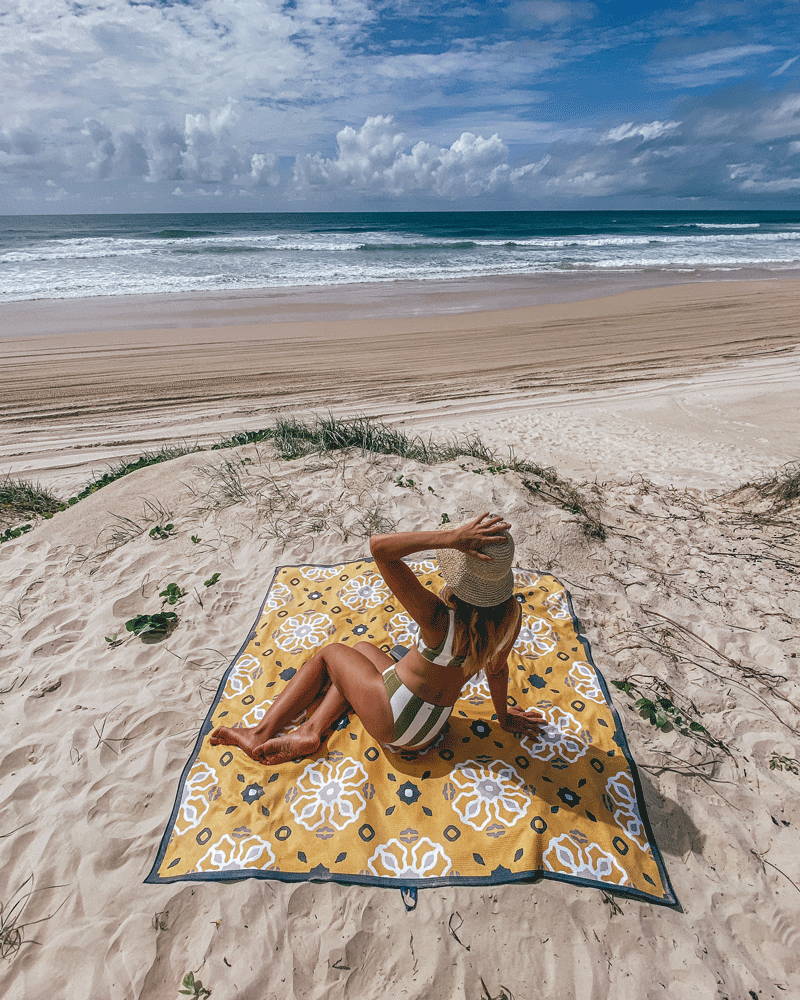 Here are some things that our customers have said about us
Beautiful towels
For a first time visitor to Breathing Travel I had such s positive experience. The service was prompt the towels are absolutely beautiful and the hand written note included in my purchase was a lovely surprise. Will definitely be shopping here again.
Wonderful for a family day out
Absolutely love our Sand Free Towel! The towel for two is perfect for our family as a picnic up in the mountain hills or at the beach. My little baby love laying down and tummy time on it. The patterns are also gorgeous. Also the sweetest customer service. Thank you for this amazing product. 🧡🧡🧡
Amazing towel
I was given this towel as a gift and I absolutely love it. I am giving this towel to a special friend for her birthday. She has admired mine and I know she will love it.
I was concerned about the shipping from Australia but it all went off without a problem. I was kept informed by Australia Post….it was delivered in less then 2 weeks! Thank you.
A must to have !
This towel is everything I needed ! It is light weight but thick enough to be confortable to use, even wet it is still sand free ! A lot of light weight towels tend to smell bad when drying, this one never does !! Quality of the fabric is insane. Compact in its little bag, patterns are cute both sides and the hanging hook is just life changing !! I definitely recommend it to travel or enjoy the beach or swimming pool.
Towel for Two
Sadly, the towel is heavy to carry! you have to think twice before deciding to bring it to the beach or on a trip! She has beautiful colors but I am disappointed with this purchase. I will keep it at home
Fabulous gifts!
I bought these online as gifts for my two daughters. Stunning colours, and they are used around the pool, beach and when we go camping, so light too!
Amazing Towel!
This is such a versatile mini towel! I usually use it to dry my hair after a shower - it works wonders. I have really long hair and it can fit all my hair when putting it up. It's more lightweight than normal towels which is a huge plus for me!! Thank you ❤️
Absolutely stoked with my breathing travel sand free beach towel purchase.
Strongly recommended!
Our Customers Also Love...